DAMI'S FAMOUS BBQ SAUCE $7.99
Premium BBQ sauce that is created with the idea of bringing together Kansas City and Memphis BBQ in one.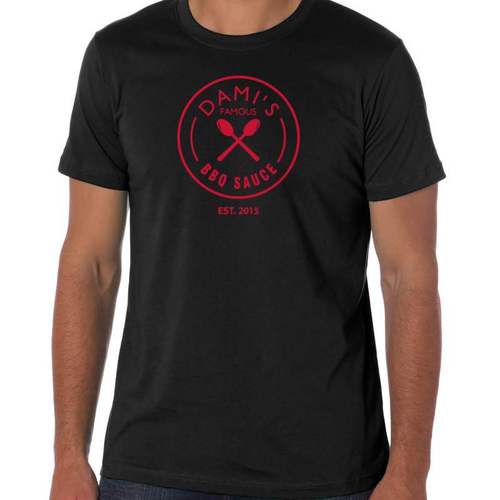 DAMI'S FAMOUS BBQ SAUCE T-SHIRT $17.99
Black unisex shirt with Dami's Famous BBQ sauce logo on the front. Standard 100% cotton.
EAT GOOD, FEEL GOOD $1.99
EAT GOOD FEEL GOOD is a collection of healthy recipes that give you great ideas to prepare a nutritious meal!